Our work for environment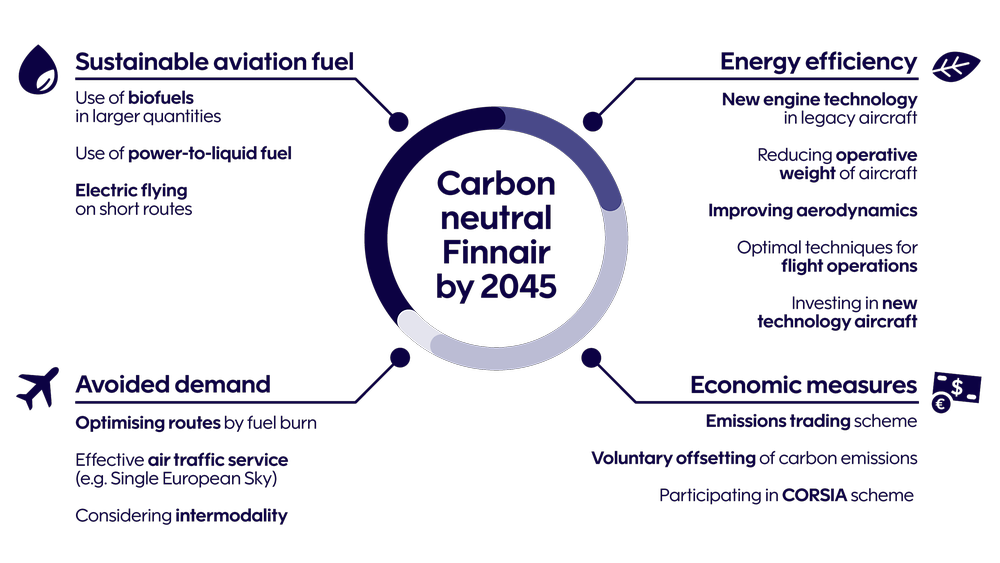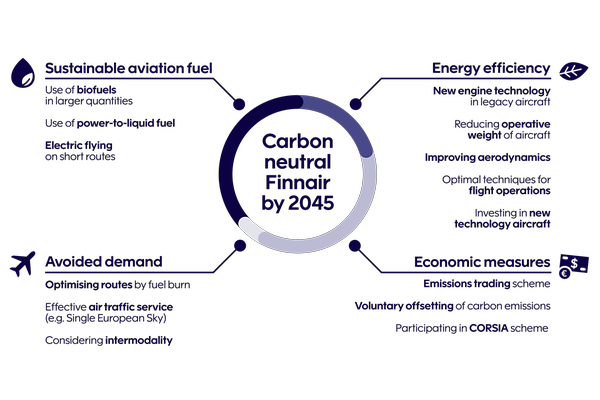 Our goals
Finnair Group has set an ambitious goal of becoming carbon neutral by 2045. Finnair Cargo contributes to the achievement of this goals.
Our path towards carbon neutrality combines actions ranging from aircraft technology and operative measures to reduce weight onboard to economic measures, route optimisation and intermodal transport and increasing the use of sustainable aviation fuel.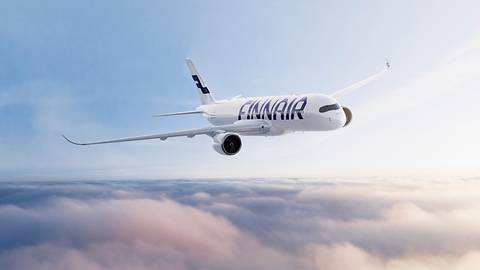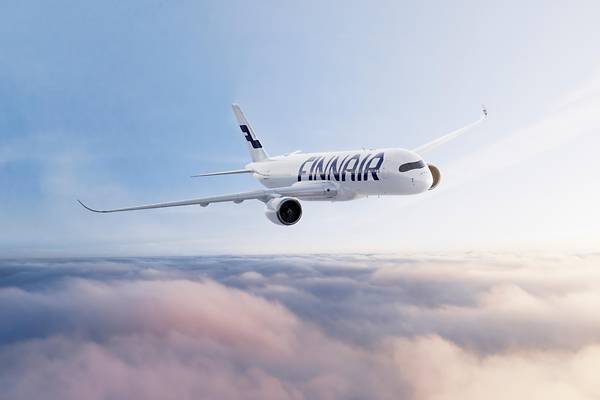 Modern fleet
Majority of our long-haul flights are operated with our fuel-efficient Airbus A359 aircraft, with
lightweight material airframe
latest generation engines
adaptive wing-shape technology
highly integrated systems
decreasing fuel burn - producing 25% less carbon emissions compared to A330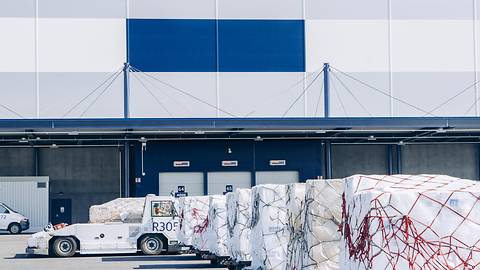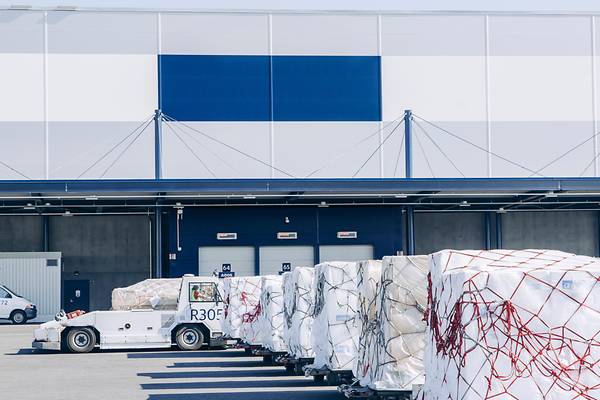 Helsinki Hub designed for sustainability
Our Helsinki Hub, the COOL Nordic Cargo Hub, opened in 2018, was designed keeping sustainability in mind. Building design is a factor, but in the long run the everyday operational energy-saving measures are important. 
The BREEAM (Building Research Establishment Environmental Assessment Method) certified terminal features:
2,990 solar panels provide ~37% of the terminal's energy use - read more: Upgraded solar plant
Operational efficiency measures include automated warehousing and storage area, truck yard management system and automated guidance systems to minimise energy consumption at premises
Waste management to optimise recycling and re-use of wrapping materials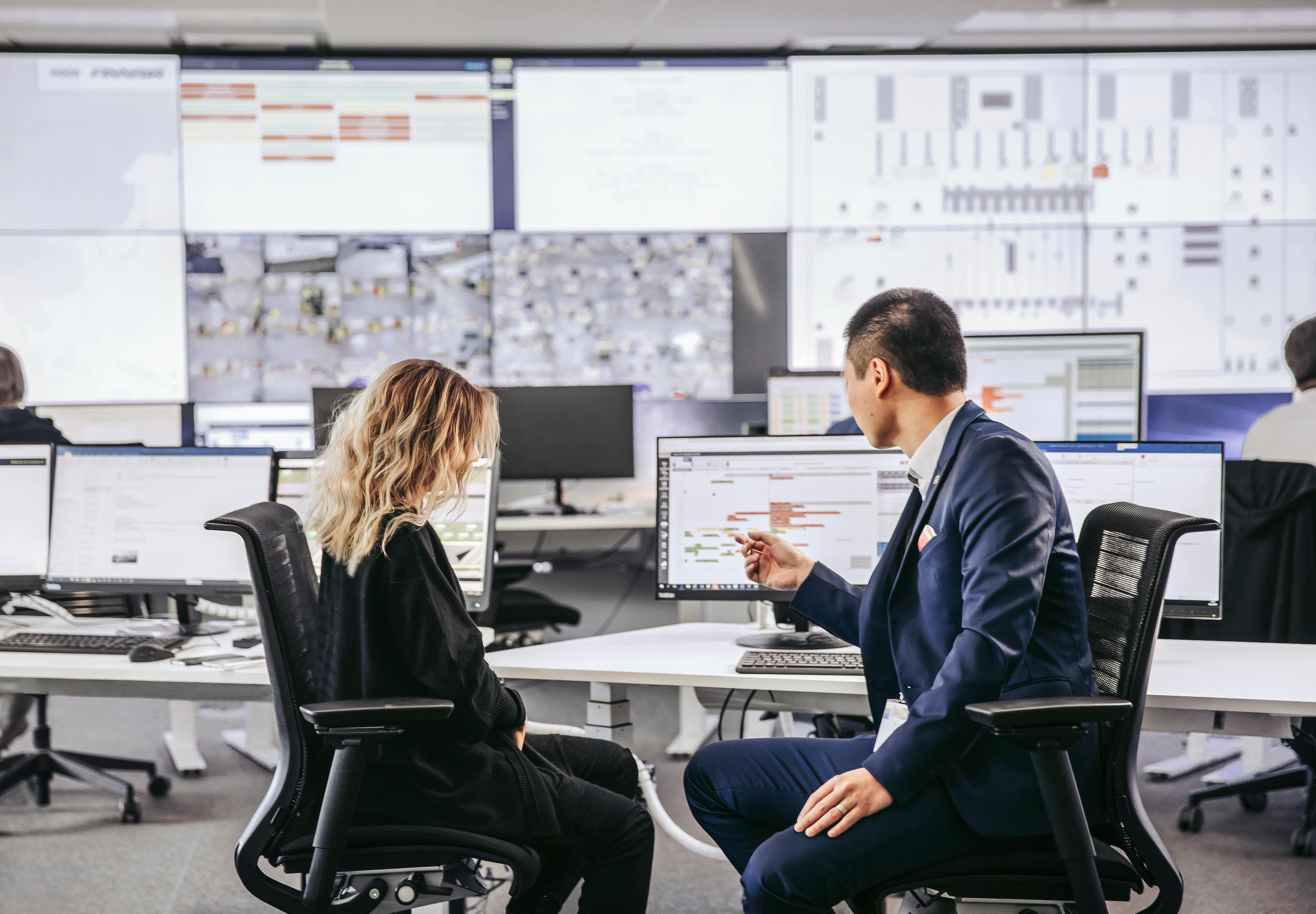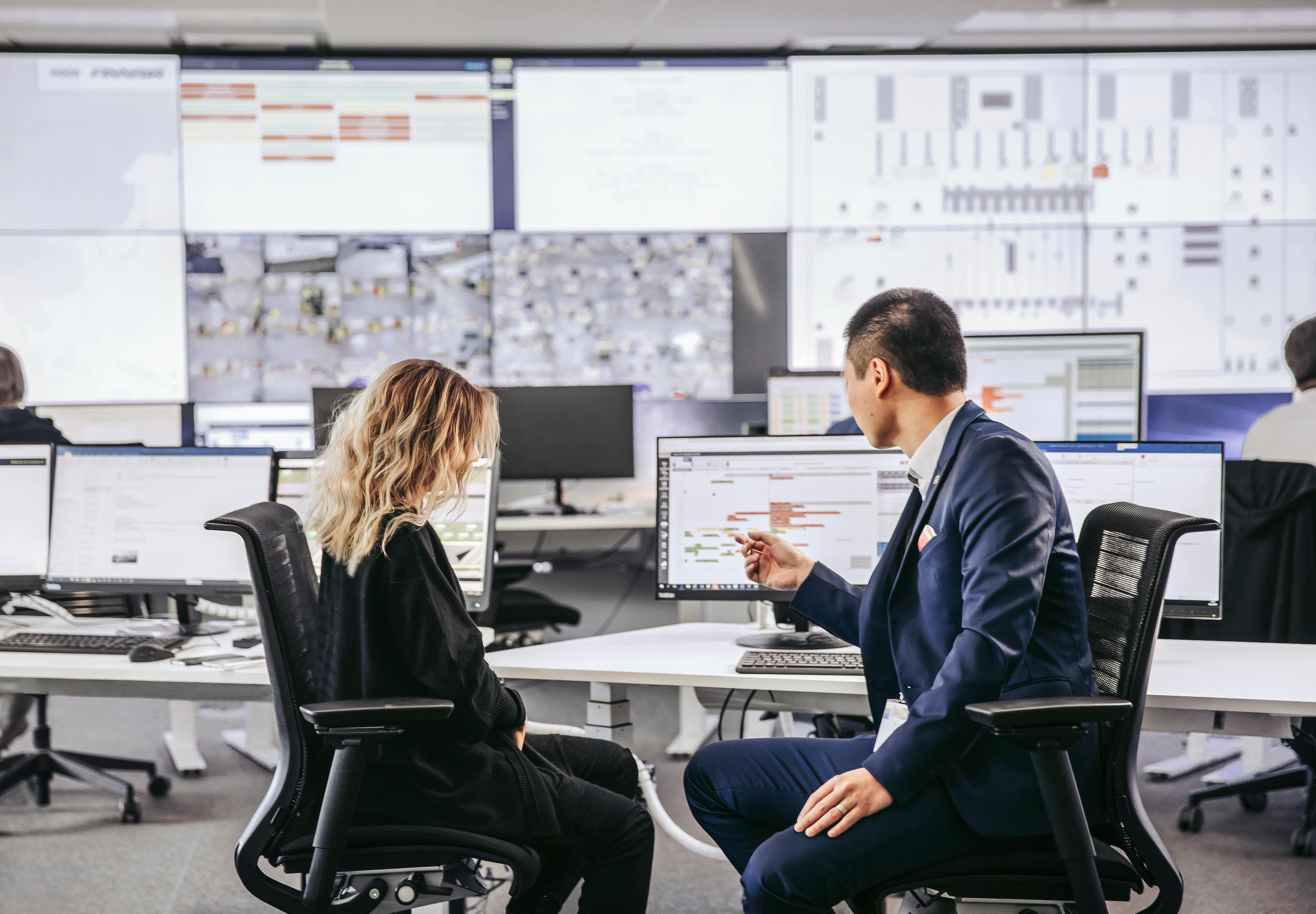 Eliminating waste from operations
Lean processes combined with technology lead to smooth and sustainable cargo service.
Technology can bring numerous data points together but active collaboration between all stakeholders in the transport chain is needed as well.
Sustainable approaches contribute to customer experience too.
 
What we are working on
In developing our cargo operations we strive to look for more sustainable materials and ways of working. We are already recycling materials such as clear plastics, wood and metal, and thanks to the recycling the carbon footprint of waste generated in our COOL terminal is already negative. However, there is always room for improvement and currently we are focusing on the following activities concerning circular economy and lowering weight onboard.
Re-use and recycling of materials used in COOL by

Improving re-use of clear plastic and wood 
Improving recycling of cardboard and colored plastics

Exploring lighter materials in pallet/container building
| Carbon footprint of waste generated 2019 | Carbon footprint of waste generated 2020 | Carbon footprint of waste generated 2021 |
| --- | --- | --- |
| -63 tonnes CO2e | -47 tonnes CO2e | -42 tonnes CO2e |