Perishables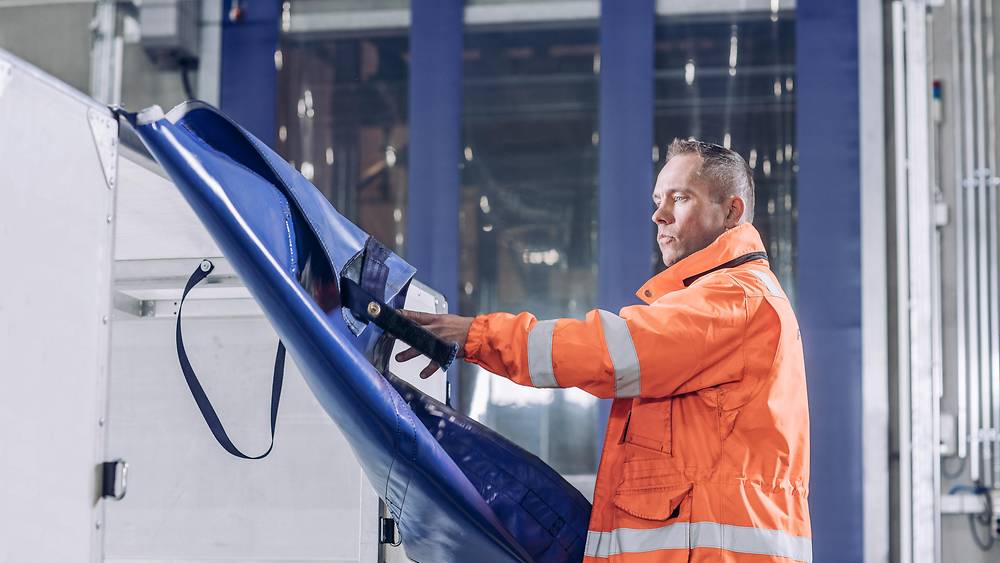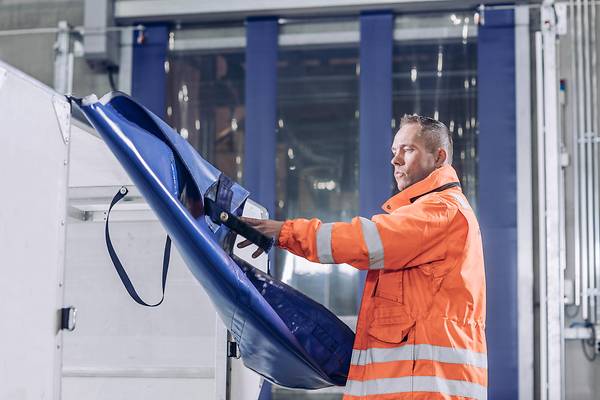 Coolest in the skies
Due to its nature, perishable cargo often needs special packaging and handling procedures that minimise the temperature variations during storage and transportation. With special operating procedures we maintain the requested temperature and avoid exposures to extreme conditions.
Perishable products are items that require special attention to temperature control according to shipper's instructions e.g. pharmaceuticals, organs, biological products, fruits, vegetables, meat, fish, seafood, dairy products, frozen products, fresh flowers and bakery.
Airwaybill
The "Nature and Quantity of Goods" box should show an accurate description, such as "Chilled Meat (Lamb)" or "Fish — Frozen".
Note: Dry ice is classified as dangerous goods. When shipped in or with perishable cargo as a refrigerant, the air waybill must contain the entries required under the IATA DGR 8.2.3.
Marking and labeling
All perishable shipments should be labelled with the standard IATA "PERISHABLE" label. Where appropriate, packages and containers of perishable goods should also be labelled with the standard IATA package orientation ("THIS WAY UP") label and marking showing the desired temperature.
Note! IATA Time and Temperature Sensitive-label must not be used for other perishables than pharmaceuticals.
Wet cargo
Very often perishable cargo meets also definition of wet cargo: "Wet cargo means shipments containing liquids, or shipments which by their nature may produce liquids." Wet cargo should be packed and handled in a manner that prevents any spillage inside aircraft.
General restrictions for perishable cargo
Finnair does not carry whale meat or whale meat products.
Finnair does not carry any strongly smelling fruits, vegetables or other obnoxious items.
During wintertime (Nov

–Mar

) plants, flowers, vegetables, fruits etc., which are sensitive to cold temperatures will not be accepted, unless with special arrangements. Please contact Finnair Cargo Customer Service in Helsinki.
Road feeder service transport (RFS) may be accepted, depending on type of commodity, but it is subject to the approval of Finnair Cargo Customer service in Helsinki or local Finnair Cargo office/representative.
Meat (PEM)
Meat shall be enclosed in waterproof material and handled as "wet cargo". Any wet ice used shall be sealed within its own watertight container.
The temperature ranges to be maintained are generally:
Fresh meat – between 0° C - 5° C
Frozen meat – below -12° C
Temperature control to ensure proper storage
The correct SHC code information from the customer is the key in ensuring proper storage for perishable products.
| IATA SPH code | Nature of goods | Temperature range | Temperature controlled facilities | ULD storage | Controlled with TempNet system |
| --- | --- | --- | --- | --- | --- |
| COL | Cool goods | +2°C to +8°C | 80m²/320m³ | LD3 * | YES |
| CRT | Controlled room temperature | +15°C to +25°C | 280m²/1680m³ | LD3/ LD6/ LD9 | YES |
| FRO | Frozen goods | -18°C | 5m²/10m³ | N/A | YES |
Strict attention must be paid to packaging standards.
No weight limitations.
Active solutions for temperature sensitive shipments
Envirotainer's containers can be ordered for active temperature control during transport. For container details please see Envirotainer's web pages.
Passive solutions for temperature sensitive shipments
Finnair Cargo customers can pre-order v-Q-tec cases or containers that offer efficient protection for temperature sensitive shipments. In addition to va-Q-cases intended for smaller size shipments the v-Q-tainers are available in three different sizes: va-Q-tainer EURO , va-Q-tainer US and va-Q-tainer XL . The typical performance of these containers is a high temperature stability in the desired range (e.g. +2 ... +8 °C or +15 ... +25 °C) for 96 hours at +30 °C or ± 0 °C ambient temperatures. A 96 hour validation for summer and winter shipments is available using the standard configuration.
For further information on active or passive solutions please contact your local Finnair Cargo Sales/Reservations.