Pharma lanes
Our pharma network includes the following stations that have dedicated facilities and processes for the handling of temperature sensitive pharma shipments: Amsterdam, Barcelona, Brussels, Copenhagen, Delhi, Frankfurt, Helsinki, Hong Kong, London, Madrid, Miami, Milan, Osaka, Oslo, Rome, Shanghai, Singapore and Zürich.
Pharma light (PHA)
Pharma (PIL+CRT/COL/FRO)
Pharma storage*

Yes

Yes

Temperature controlled storage*

No

Yes

Minimised tarmac time

No

Yes

High loading priority**

Yes

Yes

Flight crew notified to adjust the cargo hold temperature*

No

Yes

IATA time and temperature controlled labels

No

Yes

Additional protection for tarmac process to minimise temperature fluctuations (can be ordered at certain destinations)

No

Yes

* Subject to aircraft/station limitations

** Higher for PIL+CRT/COL/FRO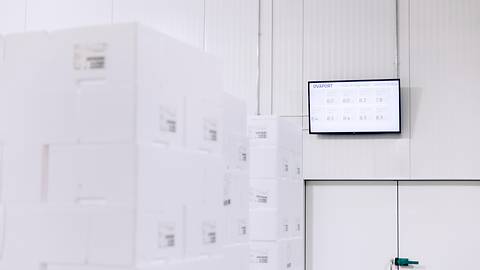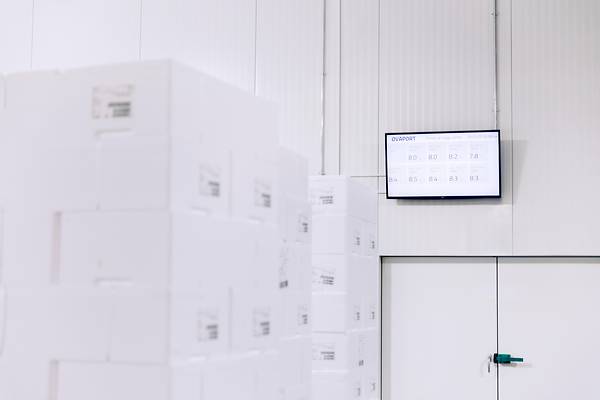 Real-time pharma monitoring
Data is monitored in real time on screens in the pharma area to quickly identify temperature excursions and take immediate corrective action.
In the Controlled Room Temperature area (CRT), an alarm is triggered if the temperature goes below +16°C or above +23°C. For the cold storage area (COL), an alarm is triggered if the temperature goes below +4°C or above +7°C. And in the frozen area (FRO), an alarm is triggered if the temperature goes below -30°C or above -17°C.
Temperature sensors feed data directly to the Cargo Control Center (CCC) at our COOL terminal.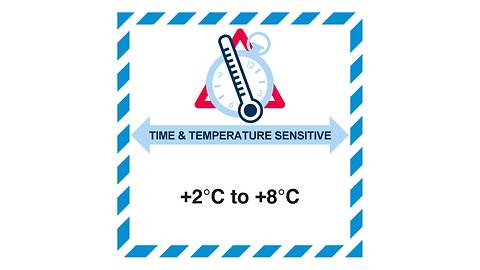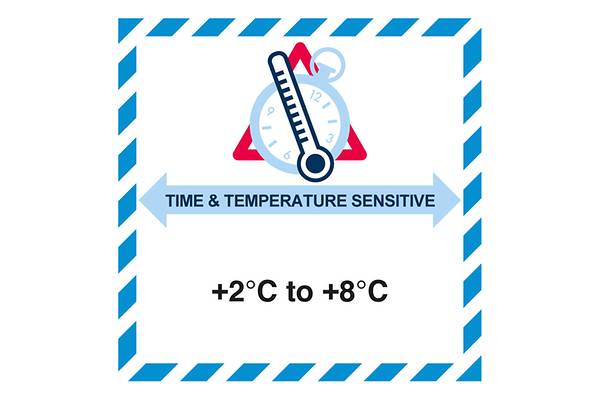 Finnair pharma stations
An approved Finnair pharma station is an airport where our handling agent has facilities and processes for properly handling temperature- sensitive pharma shipments.
Correct facilities, procedures
Temperature-controlled storage facilities
Processes and procedures in compliance with IATA Pharma CEIV requirements
Specially-trained pharma staff
Risk assessment documentation covering everything
Pharma lane service by air
Aircraft are operated by Finnair
Controlled shipment temperature in the hold
Pharma lane service by road
Operated by a Finnair approved trucking company (under Finnair flight number)
The trucking company has an IATA pharma CEIV certificate, a GDP certificate, or a service level agreement (SLA) to follow Finnair Cargo's requirements and metrics.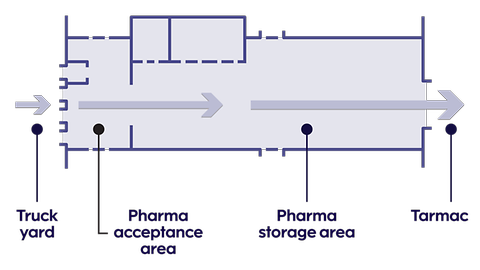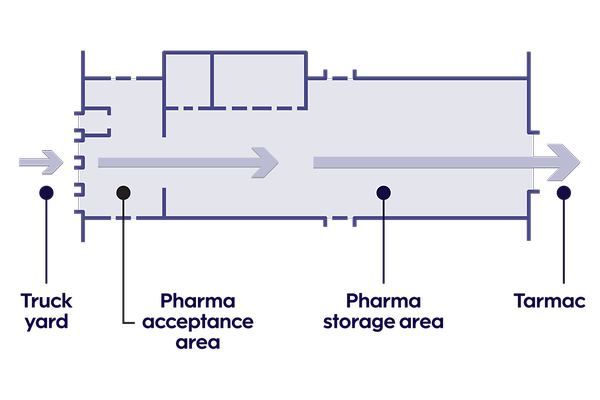 A dedicated pharma area in our COOL terminal
Our terminal has large temperature-controlled spaces that are only used for pharma shipments.
2600 m2 of controlled room temperature space (CRT) 
208 m2 of refrigerated storage (COL) 
50 m2 of freezer space (FRO)
Pharma cargo comes and goes directly through a dedicated acceptance area. This allows us to:
Maintain steady temperatures for pharma shipments
Verify the incoming temperature
Identify shipments that could be subject to a temperature excursion
(Opens in a new tab)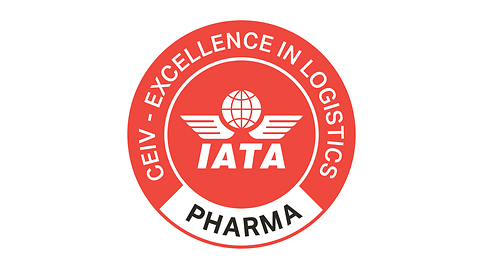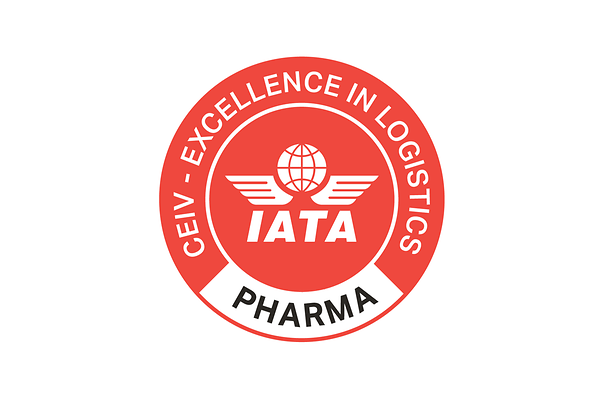 CEIV certification
Finnair was the first airline in the world to achieve IATA Excellence for Independent Validators in Pharmaceutical Logistics (CEIV Pharma) certification. Our COOL cargo terminal is also CEIV certified. Finnair and its COOL terminal have been re-certified with CEIV Pharma for the second time in autumn 2021.
CEIV Pharma encompasses, or even supersedes, many of the existing pharmaceutical standards and guidelines such as:
IATA Temperature Control Regulations (TCR)
European Union Good Distribution Practices (EU GDP)
United States Pharmacopeia Standards
(Opens in a new tab)
Pharma handling according to specific needs
To ensure correct handling during transport it is essential that pharma customers enter the correct special handling codes when booking a pharma shipment.
Pharma special handling codes
PHA – pharma shipments without a temperature requirement (a Finnair-specific special handling code used for the "Pharma Light" Finnair service. It is not an IATA standard and not as relevant as PIL)
PIL – used for all temperature-controlled pharma shipments (an IATA standard code which must always be used together with the applicable temperature code)
Temperature codes
COL – pharma is to be kept between +2°C and +8°C (e.g. vaccines)
CRT – pharma is kept between +15°C and +25°C
ERT – pharma is kept between +2°C and +25°C
FRO – pharma is kept in a freezer with a temperature
between –17°C and –30°C
Container solutions for pharma shipments
Finnair is ready to handle pharma shipments in active and passive container solutions and both container types can be pre-ordered through us. Please see further information below.
Passive solutions for temperature-sensitive shipments
Va-Q-Tec passive containers can be pre-ordered through us. Va-Q-Tec offers several different packing solutions: Eurox, Twinx, Usx and XLx. We can handle other container types, but if it is classified as a ULD, it must go through the Finnair Cargo approval process before commercial use.