Seafood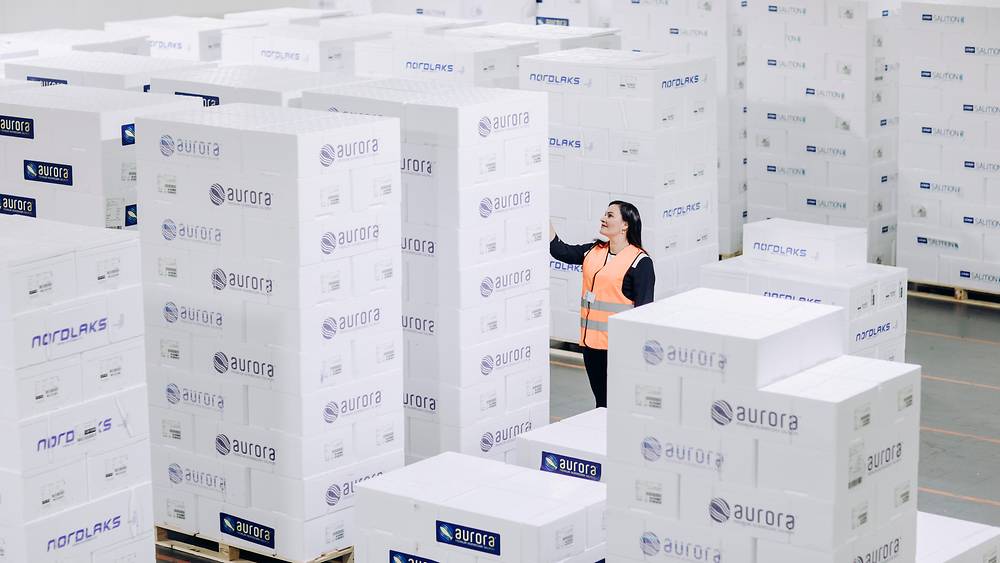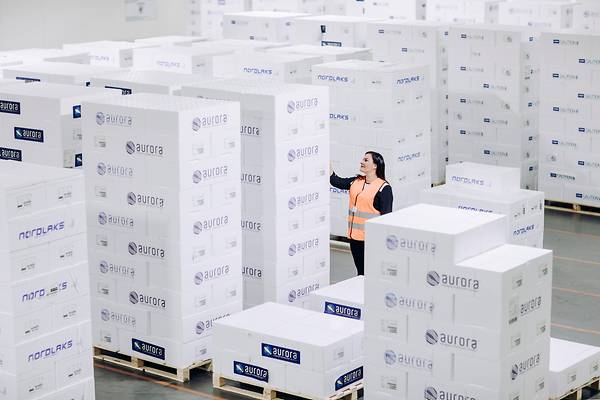 Fast and reliable seafood transportation
Finnair Cargo has decades of experience in transporting fresh fish and seafood from Northern Europe to Asia and the US. Our Helsinki hub is ideally positioned to provide ideal connections between Europe, Asia and America. Thanks to our world-class temperature control expertise, optimised handling times and daily frequencies, we are able to deliver fresh seafood fast and reliably around the Northern hemisphere.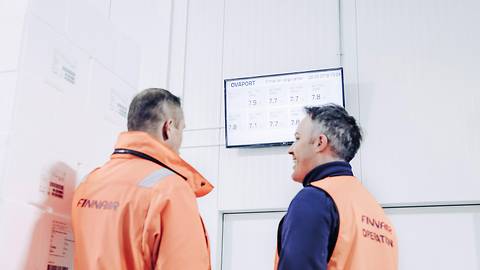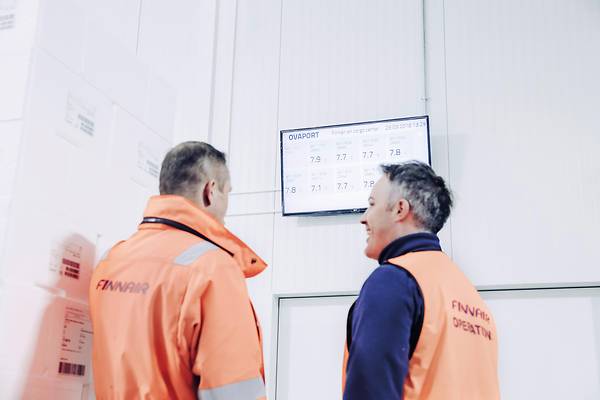 The COOL terminal is equipped with sensors to ensure the right temperature for seafood.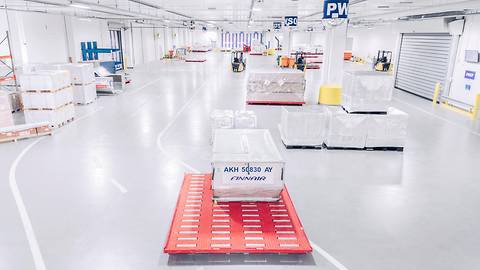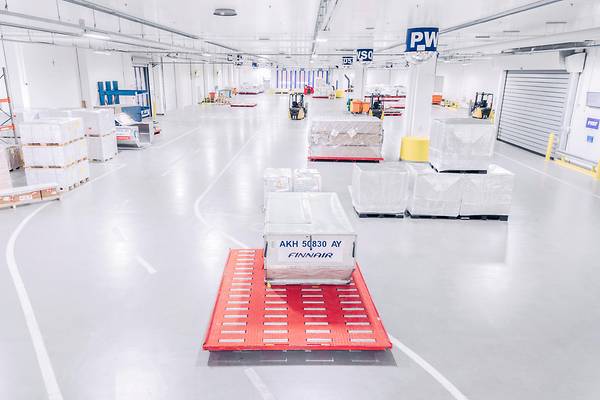 We have dedicated facilities for perishables with own entry and exit ways to ensure appropriate conditions for perishables and to minimise the contamination risk with other product types.
Temperature-controlled facilities in Helsinki
We follow the guidelines set by the IATA Perishable Cargo Regulations (PCR). Real-time tracking and digitally managed operations ensure fast handling of shipments. When arriving at Helsinki Airport, seafood cargo is accepted through the dedicated area for perishables and taken to dedicated storage areas inside the COOL terminal without delay. Seafood is always built and stored in temperatures between +2 and +8 degrees Celsius. To maintain high-quality service, all temperature-controlled products have high priority status and they are automatically monitored 24/7.
The City of Vantaa has granted Finnair Cargo a high level of excellence certificate in handling alimentary products according to Oiva-hymy standards.
Perishable centre in Helsinki terminal with different temperature ranges
| Nature of goods | Temperature range | Facility size |
| --- | --- | --- |
| Refrigerated building area (COL) | +2 to +8 degrees Celsius | 2,100 m2 |
| Refrigerated storage (COL) | +2 to +8 degrees Celsius | 1,000 m2 |
| Freezer storage (FRO) | -18 degrees Celsius | 44 m2 |
Take a look around the perishables area in COOL.
Minimised tarmac time
The compact size of Helsinki Airport and COOL terminal's location right next to the long-haul passenger terminal and aircraft parking means that the time on tarmac for perishable cargo can be minimised to just around 30 minutes. With efficiently designed processes and experienced staff, we ensure the product integrity stays uncompromised also during loading.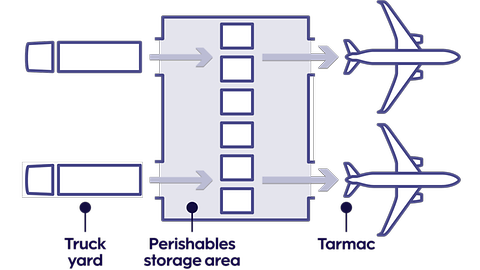 | Road feeder services/wide-body aircraft | Terminal | Tarmac | Aircraft |
| --- | --- | --- | --- |
| 3-20h | 4h | 30min | 10 - 13 hrs |
Committed to sustainability
We as part of Finnair Group are committed to advancing towards carbon neutral operations. To achieve this, we take all relevant aspects into account, from investing in new aircraft technology to reducing the aircraft weight and increasing the usage of more sustainable fuels in our operations. Our non-flight operations are also part of our carbon neutrality development.
Sustainability is part of our daily operations at the COOL terminal. The terminal design follows the BREEAM environmental standards, and we have optimised cargo handling operations by using efficient management and automation systems that support the work of our operations team. In addition, our 1,200 solar panels provide 10% of the terminal's energy.
Our key focus areas also include more sustainable material management and protecting biodiversity. Due to this reason, we do not carry whale meat or any whale meat products.
(Opens in a new tab)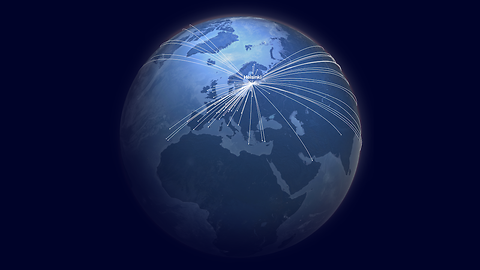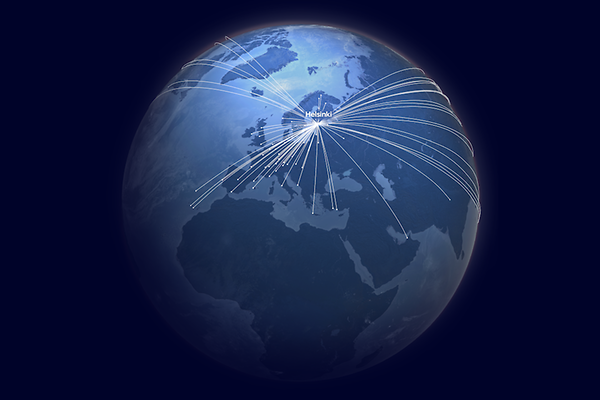 Extensive network and fast service
The geographical location of our Helsinki hub makes it the perfect gateway between Europe and Asia as well as North America. Find more information on our network page.
Our flight routes combined with efficient road feeder services from across Northern Europe, Scandinavia and the Baltics makes seafood transportation via Helsinki a smooth solution for seafood. Fresh produce is driven to Helsinki at dawn and flown to Asia and North America in the afternoon to be in the stores and restaurants the following day.
Salmon's journey
Follow the salmon's journey from northern Norway to Tokyo.