FIRST - fast cargo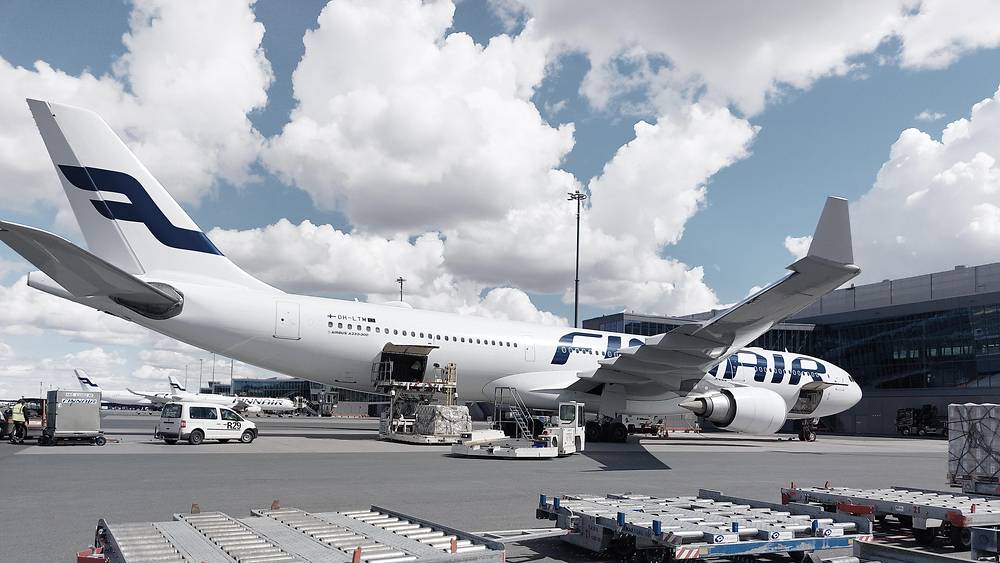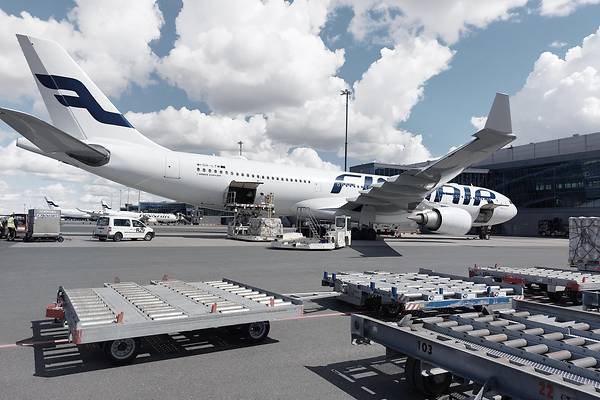 Finnair Cargo's priority cargo, FIRST, offers a reliable fast-track solution for your urgent cargo shipments. Book FIRST for guaranteed capacity on a short notice.
Benefits of FIRST cargo for customers
FIRST product features
Feature
Description
Cut-off time in HEL**

Widebody: 150 min
Narrowbody: 90 min
Security check not done beforehand: +30 min
Dangerous goods: +60 min extra time needed & pre-check process (Note! No additional time needed for SHL, ELI, ELM, ICE, RRE, REQ, RDS and MAG)
HEA, OHG, BIG according to normal FIRST acceptance times shown above

Cargo availability after landing in HEL**

Widebody: Cargo available after landing 120 min 
Narrowbody: Cargo available after landing 90 min

Special cargo acceptance***
Shipment size limitations (max weight per piece)

Widebody: Max weight per piece 1,200kg
Narrowbody: Max weight per piece 30kg

Capacity guarantee (per booking per aircraft type)****

Widebody: 3,000kg / 8cbm (loose)
Built-up unit 5,000kg / 11cbm (per PMC pallet)
A319/A320/A321/E90 aircraft: 200kg / 2cbm

Money back guarantee (if not flown as booked)*
—50% of the original price (not valid for RFS)
Customer service 24/7 / priority support

Local offices serving customers during local office hours
First chat (24/7) by COOL HUB in Helsinki

Booking tolerance*****

Shipment gross weight:

<1,000kg +/-20kg
≥1,000kg +/-80kg

Network
Finnair flights (excl. ATRs) & road feeder services (RFS)
Money back guarantee
In the following cases the money back guarantee is not valid:
At origin by forwarder
Late delivery, incomplete data, missing or incomplete documents, booking tolerance discrepancy (booked vs actual), actual dimensions or volume not matching booking, wrong labelling and insufficient packaging, failed screening, customs-related issues, missing special handling codes
Road feeder services (RFS)
Money back guarantee does not apply to road feeder services.
Force majeure
Weather-related, be it for aircraft, ferry or truck, flood, hurricane, typhoon, earthquake, lightning, volcano eruption, snowstorm etc. 
War, riots, political uprisings, civil commotion, acts of state or governmental action prohibiting or impeding any party from performing its respective obligations, interference by civil or military authorities 
Strikes, lockouts, slowdowns, blockades, hostilities, labour disputes
Crime, terrorist-related threats or attacks, sabotage, piracy, pandemic events
Fire, explosion, prolonged shortage of energy supplies, embargoes
Flight cancellations due to technical reasons or weather, change of aircraft, aircraft delayed on inbound route when shipment transiting via Helsinki
Other terms
* Outstations: handling times subject to station capabilities – please contact your local office for further information.
** DG shipments, including SHL, ELI, ELM, ICE, RRE, REQ, RDS and MAG, subject to DG acceptance check. See acceptance times at Helsinki Airport (HEL) above.
*** Individual exceptions are possible due to technical and routing reasons.
**** If the discrepancy between booked and actual weight is larger than the booking tolerance, we cannot guarantee that the FIRST shipment will be flown as booked.