Cargo news
Finnair Cargo partnering with Validaide to create transparency on special handling capabilities
Finnair Cargo and Validaide, the leading global platform for special handling capabilities of logistics suppliers, are providing easy access to station specific information for customers transporting pharmaceuticals or other special cargo.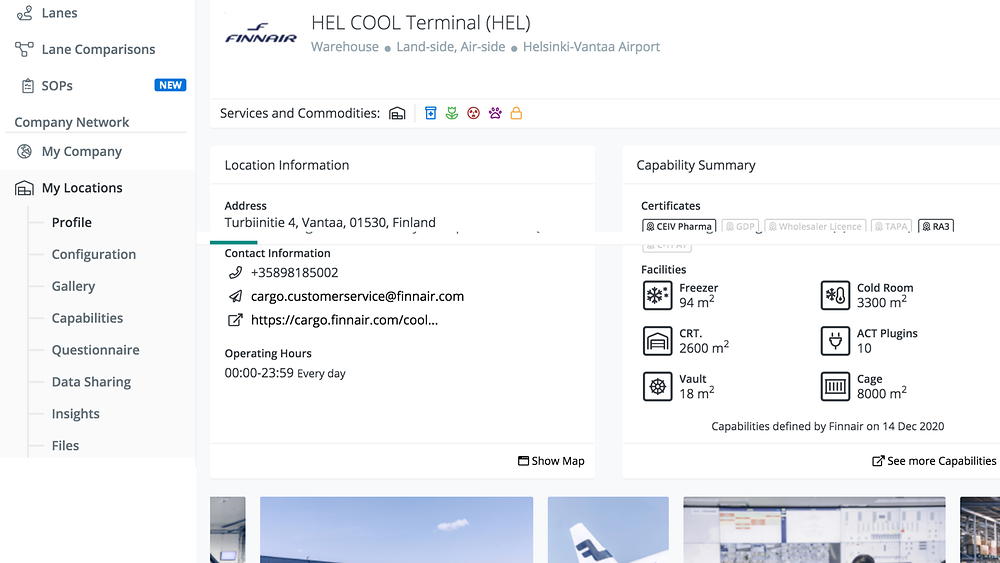 The latest development in the industry is driving change through digital service opportunities, with the rise of for example of online booking aggregators in Europe. Validaide is bringing another angle to solve customers' challenges with helping them to identify capabilities to handle special cargo items across companies providing such services. Validaide platform provides information in a standardised format which makes it easy for companies to find relevant service providers in their needed routes, evaluate capabilities across different companies and share the information with relevant stakeholders. Removing waste in the processes to evaluate suitable business partners is a benefit to all parties, airlines and other logistics providers, freight forwarders and shippers.
'Partnership with Validaide is strengthening our ambitions to create an easier way of doing business with us', says Mika Kilpinen, Manager Compliance & Processes. 'Simplicity is also one of Finnair's core values, driving all development choices to create better customer experience', Kilpinen adds.
'We are very pleased with the support from Finnair for the Validaide platform' says Natalie Niers, Head of Capabilities Platform. 'Validaide is used by global forwarders to comply with regulatory requirements for supplier qualification. Having access to Finnair's capabilities will therefore be highly beneficial to all parties involved.'
'Finnair Cargo is providing transparency to all its capabilities and certificates on Validaide platform. With our long history and expertise in transporting pharmaceuticals and other special cargo items, we warmly welcome this opportunity to market our capabilities to potential relevant future business partners,' says VP Finnair Cargo, Fredrik Wildtgrube.
On Validaide, Finnair Cargo has validated 19 pharma stations including locations such as Brussels, London, Hong Kong and Shanghai. And, of course, our Cool terminal in Helsinki built in 2018 is one of the most modern in the world and tarmac time for handling special cargo can be less than 30 minutes. COOL has 2,600 m2 CRT; 3,300 m2 cold room and 94 m2 freezer and is IATA CEIV Pharma certified.