Cargo news
Finnair Cargo is now live on cargo.one for Hungary, Poland and the Czech Republic
Now forwarding companies can book Finnair's global capacities on the booking platform cargo.one for shipments from Hungary, Poland and the Czech Republic.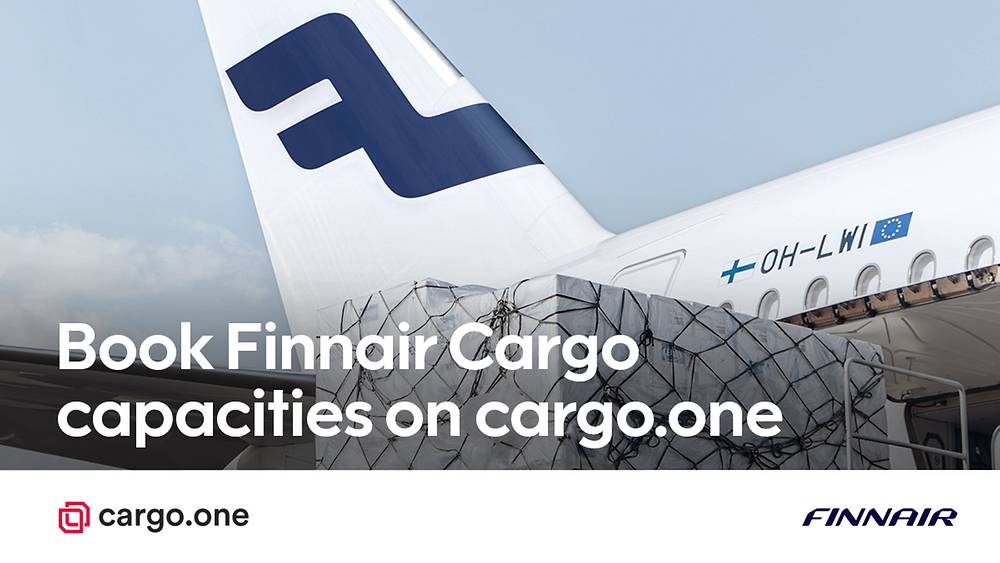 This additional booking channel gives our cargo customers an opportunity to fully digitally book available Finnair Cargo capacities for general cargo at live prices to Finnair destinations in Asia, Europe and the US.
The maximum shipment size that can be booked via the online service is 6000kg/30cbm.
The digital booking platform enables quick and easy shipment bookings. On cargo.one you can:
Get real-time availability and pricing on Finnair Cargo network
Make a booking for general cargo items and get an immediate confirmation
Manage your bookings made through the platform
and it is 100% free for freight forwarders.
Customers who do not have an account with cargo.one yet, you can sign up through the link below.
For a short demo to get an introduction to the platform, please use the chat on the sign-up page to talk to cargo.one team.